GREAT ORME BEACHSIDE APARTMENT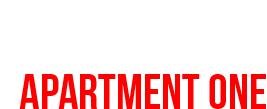 "BEAUTIFUL BOUTIQUE STYLE BEACH-SIDE AND GROUND FLOOR APARTMENT"
There are no other properties in Llandudno that are located closer to the Beach than ours!!
VIDEO OF THE GREAT

Apartment 1
The detailed view of the Great Orme Apartment ONE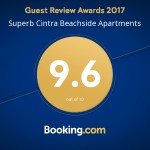 SUMMARY
Sleeps up to 4 people
BEACHSIDE Apartment 1 has 1 double bedroom plus large sofa-bed and ideally sleeps 2 adults and 2 children or just 2 adults comfortably.
We have 2 superb beachside apartments located directly adjacent to the beach of the magnificent Llandudno Bay. Both Apartments have stunning views of the Great Orme, Little Orme and the whole of Llandudno Bay.
The patio doors of the apartments open up onto the garden which is at beach level and has direct access onto a lovely quiet beach next to the Little Orme – perfect for children and is so quiet, it is almost like having your own private beach (please see photos).
Apartment One is our larger Apartment at Llandudno Bay, the beach view it offers is unmatched and quite unique.
We also have FREE Wi-Fi surrounding the property which some guests will find a great advantage.
We provide all Bedding and Linen for both Apartments
What sets us apart
Where else within the UK can you sit in the Comfort of your Lounge Settee and occasionally witness a Pod of Dolphins, observe our resident Seal and view the Lighthouse at night flashing on & off without moving from your chair ?
I CANNOT THINK OF ANYWHERE ELSE – CAN YOU ??
The area of our Beach is very quiet and is hugely popular with Sea Anglers where some will travel from as far afield as Manchester just to fish the area outside our property. It was a well known area for Sea Bass etc.
Both apartments have undergone a complete renovation (new bathrooms, new flooring, new kitchens and heating etc) and are now in full service and look absolutely fabulous.
A special 'Cintra Bubbles' welcome pack awaits you on your arrival plus tea, coffee & sugar that will help you relax and unwind after your long journey to Llandudno.
Can provide travel cots and pre-school children's toys plus buckets, spades etc. The owners (Olive and Elwyn) are on hand to assist with dinner reservations or any other local information that you may require.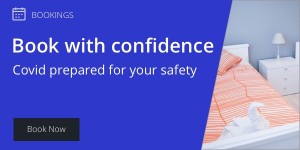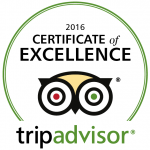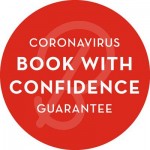 Rates for Apartment 1 start from only

£179 for 3 nights
PLEASE NOTE

No pets policy – we are pet lovers ourselves but we have to protect those guests who do have pet allergies & phobias I'm afraid
No smoking INDOORS at this property & not suitable for Wheelchair users
Special facilities that we also provide Free of Charge
We also have a Full HDTV in the Lounge with all Sports Channels including  all The Sky Movies – all in Full HD and On Demand as well.
You now don't have to miss any of your favourite programmes as you also have BBC iPlayer built in.
It is a much cheaper option to book a week's holiday than a short 3 night break but not all our guests have the flexibility of booking a week's stay, so we offer this convenience to our guests
PRIVATE GARDEN with DIRECT ACCESS TO LOVELY BEACH
PRIVATE GARDEN with DIRECT ACCESS TO LOVELY BEACH
This is our private and secure garden that has direct access onto our very quiet Beach by this gate. This is a Sun trap and is a wonderful area to BBQ in the Summer & Autumn nights – with our chiminea
DOLPHINS LAST SUMMER
DOLPHINS LAST SUMMER
DOLPHINS LAST SUMMER
These amazing Dolphins were spotted this summer directly in front of our Superb Cintra Apartments. There were about 10 of them altogether. There have been over a dozen separate sitings of Dolphins in front of our property last summer.
PRIVATE BEACH ACCESS
Which other holiday property has the actual Sea & Beach only 20 yards from their Kitchen Sink ?
SUNSET VIEW FROM YOUR APARTMENTS
SUNSET VIEW FROM YOUR APTS
SUNSET VIEW FROM YOUR APARTMENTS
This is the stunning View that greets you from our Lounge &
Kitchen and also our private & secure Garden in the evenings.