Apartment ONE

– from only £199 for 3 nights
VIDEO OF THE GREAT ORME APARTMENT
1
A detailed video of the Great Orme Apartment ONE
The Great Orme Apartment ONE is a extremely roomy and luxurious Beachside Apartment that can accommodate 4 adults or 2 adults with/without children.
It is located overlooking the beautiful Llandudno Bay with direct access onto our beautiful and quiet Beach
Beds: 2 Queen Beds
Max Person 4
Facilities Available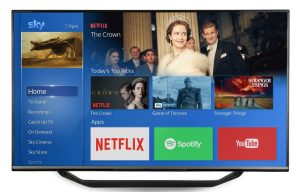 The Little Orme Apartment TWO is smaller than Apt ONE but is nevertheless a luxurious accommodation that is ideally suited to 2 adults – with possibly an infant baby. It is located overlooking the beautiful Beach at Llandudno Bay with simply stunning views
Beds: 1 Queen Beds
Max Person – 2 adults & Child
Facilities Available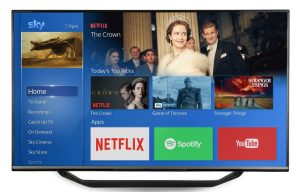 Apartment TWO

– from only £175 for 3 nights
VIDEO OF THE LITTLE ORME APARTMENT
2
A detailed video of what accommodation we offer in the Little Orme Apartment TWO
ABOUT SUPERB CINTRA BEACHSIDE APARTMENTS
Check-in: 04:00 P.M.; Check-out: 10:30 A.M.
Free High Speed Wi-Fi Internet Fibre Speed
Free Local Self Parking Available Next to our Property
Minimum Booking is 3 NIGHTS AT LEAST
Great Orme Apartment One can accommodate MAX 4 PERSONS (Two Adults + Two Infants or Two Adults)
Little Orme Apartment Two can accommodate MAX 3 PERSONS (Two adults + Infant)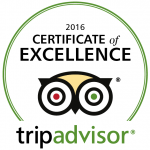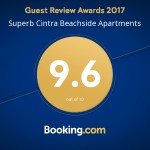 UNIQUE ACCOMMODATION at SUPERB CINTRA BEACHSIDE APARTMENTS
SEE WHAT OUR VISITORS SAY
Stunning location, stunning Apartment

We could not have asked for a more enjoyable break – Stunning location, stunning Apartment …. 10 out of 10 We will certainly be returning to the Superb Cintra Apartments very sooooon !!

Happy Customer

What a Wonderful Place

Cintra Apartments is a wonderful place to stay, beautifully turned out very well equipped, and well thought out. Very warm and comfortable, every thing in tip-top condition.We wouldn't hesitate to recommend Cintra Apartments to our family and friends and will be returning again next year. Many thanks

Customer

It's Fantastic

"Fantastic!!" We've just had an amazing holiday in Llandudno. Superb Cintra Apartments is a really great place to holiday, it's extremely well equipped and was very clean and tidy. Everything is brand new.The beds are really comfy and the bathroom ideal wth a lovely powe shower. The coastline and our private Beach is stunning with views of the Great and Little Orme. We discovered that you can travel all over North Wales with a £5 bus ticket so it was good to be able to see a bit more although to be honest we were very content where we were at Superb Cintra Beachside Apartments

Customer

It is Absolutely Perfect

"Absolutely perfect!! Wouldn't change a thing." 5 of 5 stars We stayed for a couple of nights and felt at home from the minute we arrived. Lovely fresh scones and chocolates on arrival were a great personal touch.Location is amazing and unbelievably peaceful.Hosts were very kind and went out of their way to accommodate my special requests.Apartment was immaculate and had everything we needed to enjoy our stay inc. wifi and sky tv. We were sorry to leave and regretted only staying for a short break. Would highly recommend staying here and look forward to returning.

Can't express just how much we enjoyed this break. A++++++

Customer

Outstanding Location & Apartment

5 of 5 stars for Value, 5 of 5 stars for Comfort, 5 of 5 stars for Location, 5 of 5 stars for Cleanliness, 5 of 5 stars for Service Would I recommend this holiday rental to my best friend? Yes. Just a GREAT place to stay

Customer
WHERE TO FIND US
CONTACT DETAILS:
MR ELWYN & MRS OLIVE EVANS
EMAIL:
info@superbcintraapartments.co.uk
TELEPHONE:01492-544024
ADDRESS:
CINTRA, COLWYN RD, CRAIGSIDE,
LLANDUDNO CONWY LL30 3AA
SUPERB CINTRA APARTMENTS
CINTRA, COLWYN RD, CRAIGSIDE, LLANDUDNO CONWY LL30 3AA